Baitcaster reels are an advanced and strong reel for experienced anglers.
They are ideal for catching large and heavy fish, and are brilliant for accuracy without creating the tangling birdsnest.
These reels are easy to control, with literally just a thumb, but they do require practice and skill. This is why they are generally recommended for experienced anglers who will know how to adjust a reel to their personal preference.
Baitcaster reels generally have higher drag systems and gear ratios than spinning reels, which are more recommended for beginners.
Baitcasting reels can often be expensive, which is why we have found the 10 best baitcasters under $100 that perform as effectively as the more expensive reels.
We have also included a handy buyers' guide and FAQ section for any unanswered questions.
In a rush?
Our top pick is the Piscifun Spark Pro Baitcasting Reel, an affordable reel that comes in both right and left handed designs with two different gear ratios.
This reel is smooth, stable, and long lasting with its double-shaft line and strong brake system. It is designed with ergonomics in mind with its compact and lightweight feel.
The Piscifun Spark Pro baitcaster is built for stability and a smooth performance.
Designed to resist damage from excessive use, this baitcaster is said to be 35% more durable than other reels.
It is ergonomically designed for balance and comfortability, as it is fairly lightweight and does not affect the stability of the rod due to the handle knobs placement.
This is ideal for catching larger fish without affecting the quality of the rod.
Pros:
Stable and durable
Lightweight and comfortable
Ergonomically designed for balance
Cons:
Handle grips are rounded, for those who prefer flat sided grips
This reel stands out on the market for its rubber wood handle, which is comfortable for reeling.
This baitcaster is made of a durable stainless steel, and comes with a magnetic brake system for temperamental fish.
The gear ratio is an impressive 8.0:1, making the line retrieve quick and smooth.
The spool is made of aluminum for strength and a light weight. Sougayilang also offers up to 2 years of support.
Pros:
High quality and durable
Magnetic brake system
Fast line retrieve
Cons:
Some may not prefer cork handles
The KastKing Crixus baitcasting reel is a lightweight and strong reel, made of heavy duty brass and pinion gears.
The handle is made of aluminum and has a non-slip grip to help the user focus on longer fishing sessions without discomfort.
This reel features a magnetic braking system, 7 stainless steel ball bearings, an anti-reverse bearing, and has a fast 7.2:1 gear ratio.
The drag system is smooth and can hold over 17.6 lbs of fish, and it is also adjustable to preference.
Pros:
High quality and durable
Comfortable handle design
Magnetic brake system
Cons:
Only right handed
Paint may scratch over time
This FISHDROPS baitcaster offers a double brake system - one magnetic and one centrifugal.
This is a supportive feature for new baitcasting anglers, along with the 17 ball bearings and anti-reverse system for a smooth reel.
The gear ratio is 7.0:1, the spool is CNC machined, and the knobs come with a cover for comfortability. It also comes in both a left and right hand design.
Pros:
Performance matches expensive baitcasters
Double brake system
Good drag system and spool
Cons:
Adjustments may take time to make
The PLUSINNO baitcaster is designed for a smooth performance with its strong carbon drag system and 6.5:1 gear ratio.
This is a light baitcaster, weighing at only 5.6oz, and the aluminum handles have non-slip grips for fishing all day.
The brake is magnetic and the magnetic disk holes on the reel can be increased and adjusted. This reel is also heat resistant for the heavier and faster catches.
Pros:
Lightweight and comfortable
Magnetic brake
Adjustable disk holes and drag system
Little birdnesting
Cons:
Warranty only comes with extra $3
This Pflueger baitcaster features an impressive 9 bearing stainless steel ball system, a magnetic braking system, and rubber cork knobs for ultimate comfort.
The handles are slightly flat sided for those who prefer rounded knobs, and are soft for a good grip.
This reel is low profile due to its lightweight feel and smooth bearing system.
The handle itself is made of aircraft grade aluminum for a high quality experience that is designed to last a long time.
Pros:
9 bearing system
High quality and high performance
Comfortable cork handle knobs
Cons:
Only comes in right handed model
Best Baitcaster Under $100 Buying Guide
What makes a good baitcasting reel?
Whilst baitcasters can be the more expensive reel option, it is possible to find a good quality and high performing baitcaster under $100 - you just need to know what qualities make a good reel.
Baitcasting reels require time and skill to adjust and work properly, and at the end of the day, it all comes down to personal preference.
Some may prefer low profile reels for the lightweight design, ideal for longer fishing sessions without discomfort. Others may prefer a round spool profile design for long distance casting.
Gear ratioA gear ratio is structured like 6.4:1 or 7.2:1. The first number represents the amount of times the spool rotates at one turn of the handle.
Generally speaking, the higher the number the faster the reel. 7 is generally the average gear speed, and the one that we recommend.
Materials
The two main materials for baitcasters are aluminum and graphite.
The main difference between both is the production cost, as aluminum reels generally cost more than graphite, and this is represented in their performance.
Aluminum is more heavy duty, alongside stainless steel reels which are less common. Graphite, however, is usually more lightweight.
This comes down to personal preference, as some may prefer a heavy duty feel, and some may prefer a lighter one. Fortunately, both materials are durable and long lasting.
Brake system
The two main brake systems are magnetic and centrifugal. Some models have a mixture of both or have either independently.
The brake system is there to control the speed of the spool as it is reeled back to prevent tangling and "birdnesting".
They also work to prevent backlash. Fortunately, both brake systems can be adjusted to preference, so either can be used efficiently.
Drag system
The drag system is there to stop large fish from breaking the line when they try to escape.
This is when experienced anglers come in use for baitcasters, because if the drag system isn't set up correctly, the line can break.
The drag system can be adjusted, but it is always important to look for the strongest systems.
Baitcasting vs spinning reels
There are several main differences between baitcasting and spinning reels.
Generally speaking, baitcasters are the most reliable in terms of durability, performance, power, and catching larger fish.
Here are the pros and cons of baitcasters and spinning reels:
Baitcaster reels pros and cons:
For experienced anglers
Accurate casting
Stronger and more powerful
Durable material
High drag system
Large gear ratios
However, they are generally more expensive
More line backlash
Less effective for light lures and windy days
Spinning reel pros and cons:
Better for beginners and light lures
Good for finesse fishing tactics
Less line backlash
Can be used by both left and right hands
Cheaper
However, they have a lower gear ratio and drag system
Low casting distance
Line memory can be affected by twisting
Frequently Asked Questions
What is better between a baitcasting or spinning reel?
This ultimately comes down to skill level.
Spinning reels are better suited for beginners, as they are good for developing fishing tactics and techniques, can be used by both left and right handed anglers, are better for lighter fish, and are generally much easier to use when it comes to casting.
They are also cheaper than baitcasters. However, spinning reels don't cast an extensive distance, and therefore have a lower retrieval rate.
They have a lower drag and gear ratio, making them inaccurate for casting - which is a huge disadvantage if you are fishing in a plant-filled lake.
Spinning reels also have bad line memory, meaning the quality of the line will be affected by twisting and will therefore need more replacement.
Baitcasters are the most recommended fishing reel due to their extremely high quality and durability. Whilst they can be more expensive, our product list has proven that you don't have to break a $100 budget to find a good baitcaster.
Baitcasters have a high gear ratio and drag system, making them perfect for accurate casting, and they can reach a longer distance. They are also stronger than spinning reels, so they can catch heavier fish.
However, baitcasters can often produce more backlash, and can be tricky to adjust and get used to. They are mostly recommended for experienced anglers for this reason.
What are the advantages of a baitcaster?
There are countless advantages to baitcasters. These include:
Longer overall casting distance
High gear ratio
Strong drag system
Fast retrievals
Better for large and heavy fish
Made from high quality materials
Can work with a variety of fishing lines
Stronger than spinning reels
Are expensive reels worth it?
Yes and no. If you have the budget, then a more expensive reel will be more effective in performance than a cheaper one.
However, this is not always the case. The products we have reviewed prove that you don't have to go over a $100 budget for a high quality baitcaster reel.
More affordable reels that have high quality materials, gear ratios, drag systems, and brake systems will work almost the same as expensive reels.
Are baitcasters worth it?
The short answer to this is: yes! Baitcasters are definitely worth it if you can afford them, and fortunately we have found some high quality reels under $100 that work as efficiently as the more expensive reels.
If you are an experienced angler, these reels are designed for your skills in mind for adjustments and setting up.
Baitcasters require time and practice, even for some of the most expert anglers, but the time that is put into the adjustment will provide a more versatile and professional fishing experience.
However, if you are a beginner, it is not always recommended to use a baitcaster.
A spinning reel is more beneficial for developing techniques and is generally easier to use. This does not mean you cannot use a baitcaster reel, but you will need experienced help to work it properly.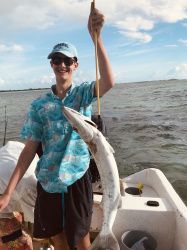 Latest posts by Andrew Marshall
(see all)